It's Never Too Late to Graduate - A Success Guide for Non-Traditional Students
00000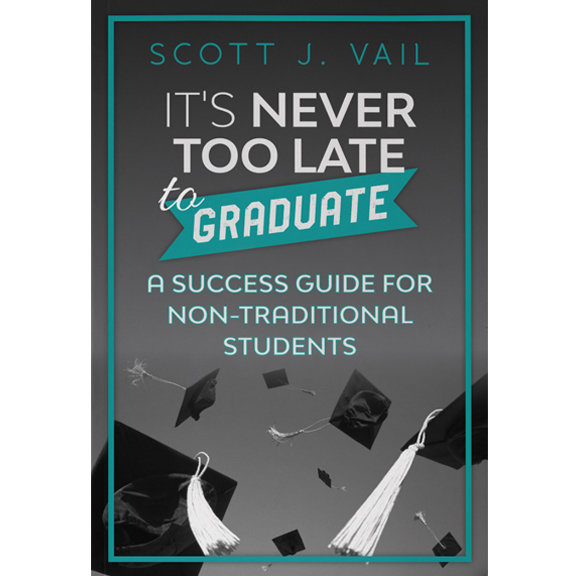 It's Never Too Late to Graduate - A Success Guide for Non-Traditional Students
Millions have started college and never finished and many more have thought about accepting the challenge of starting and completing the degree while balancing a career, life, home and family. The roadblocks that non-traditional students face can cause most adults to abandon this idea altogether. But you are tired of settling and know deep down inside that you are capable of so much more.
In
It Is Never too Late to Graduate!; A Success Guide for Non-Traditional Students,
Scott J. Vail is respectfully direct on how you can unlock your true potential and win in life, love, and career all while going back to school.
He shows how to address your challenges and achieve your true potential. In this book, he will share with you how to:
EMBRACE BEING NON-TRADITIONAL TO THRIVE IN SCHOOL
BECOME A PROFICIENT COMMUNICATOR FOR BETTER GRADES
SEE YOUR FUTURE POTENTIAL OVER A PRESENT PREDICAMENT
SEE BEYOND THE DEGREE FOR MAXIMUM MOTIVATION
TAKE OWNERSHIP OF YOUR LIFE AND OVERCOME EXCUSES
SEIZE AND EXPLOIT THE OPPORTUNITIES IN FRONT OF YOU NOW
The key to unlocking your true potential is the desire to be phenomenal across all platforms. It is time for you to chase down and conquer the one goal that to this point has eluded you.
Are you ready to Graduate?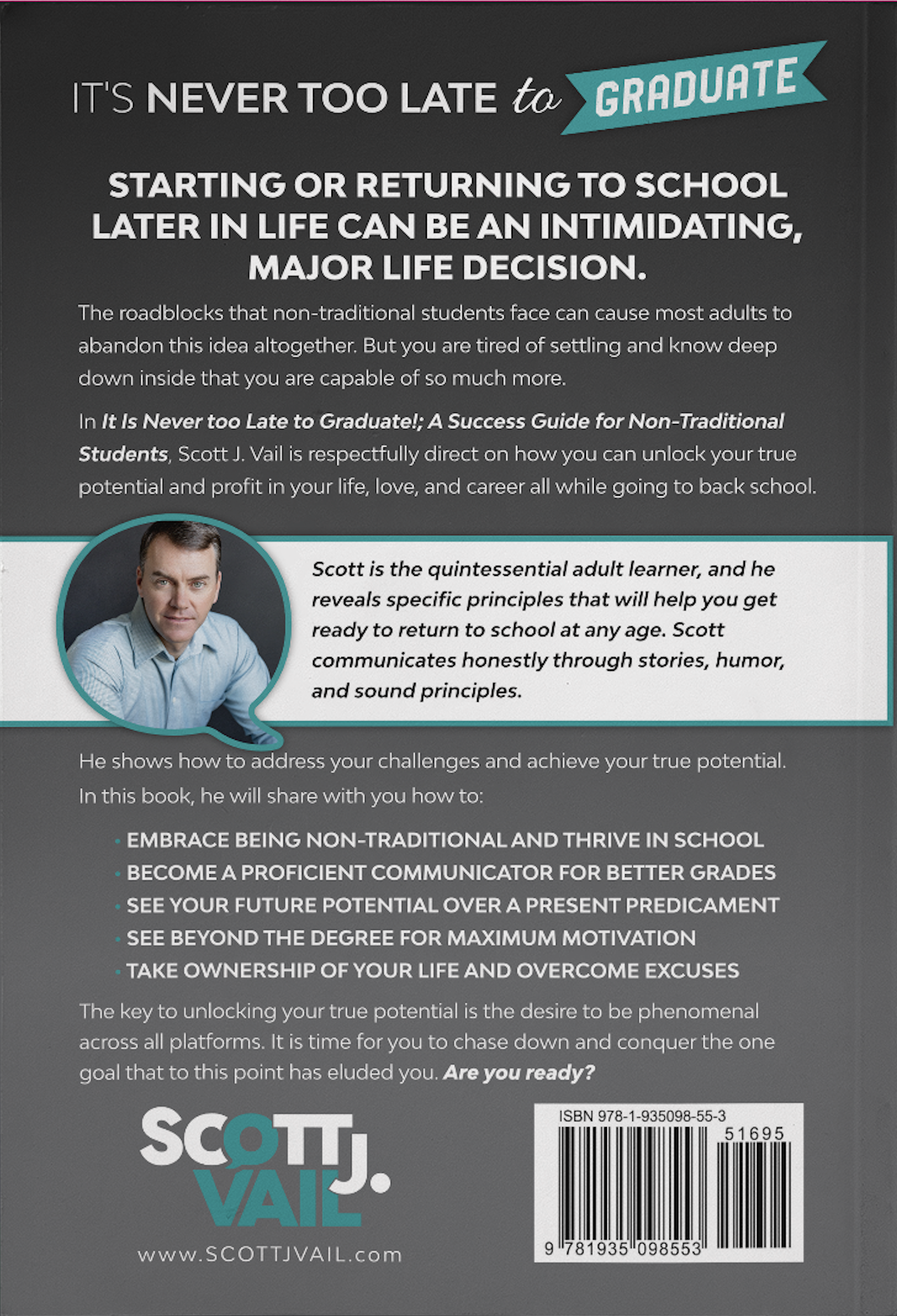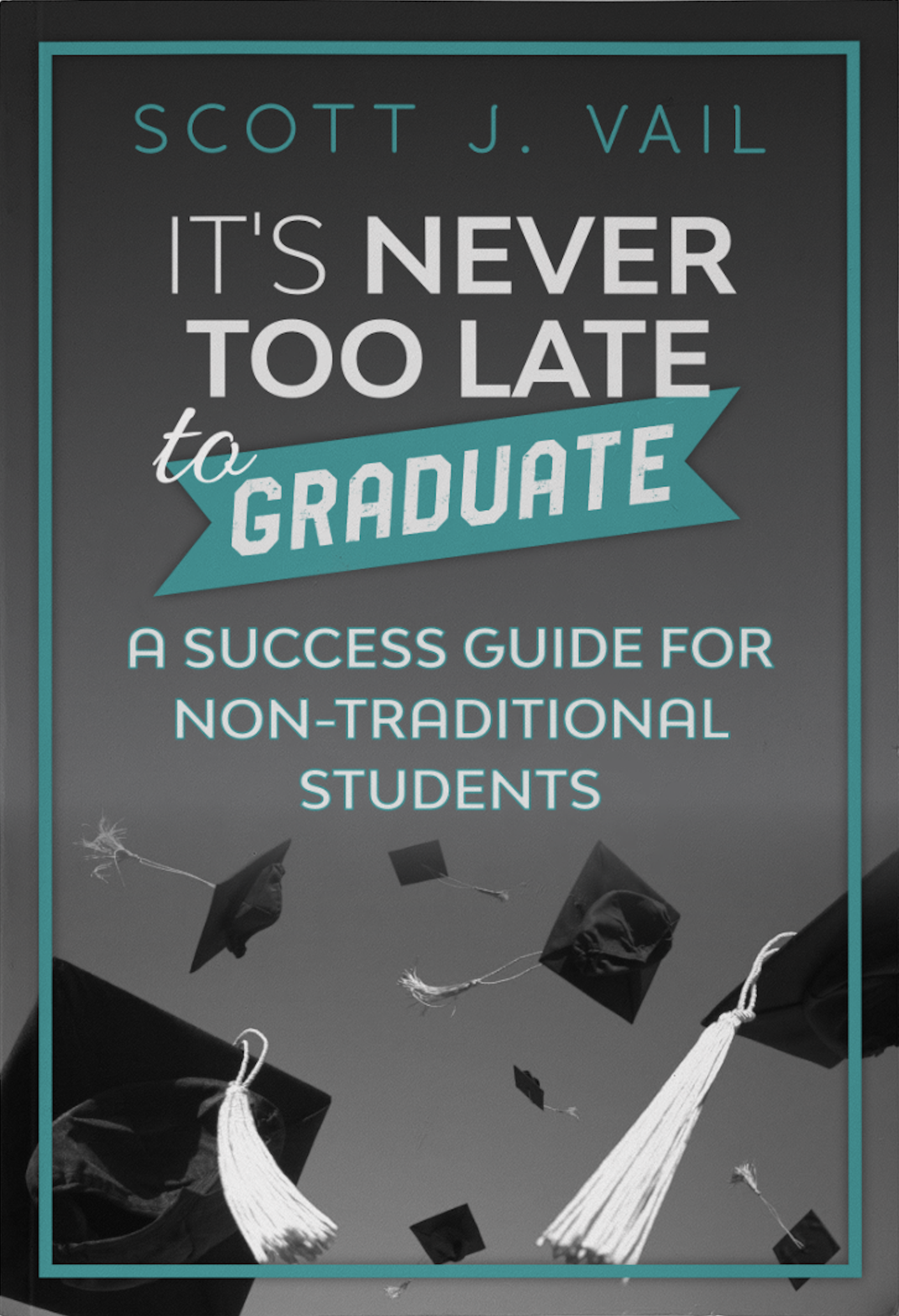 © 2017 Scott J. Vail  |  C4 Communications Group LLC.         
© 2017 Scott J. Vail 
C4 Communications Group LLC.